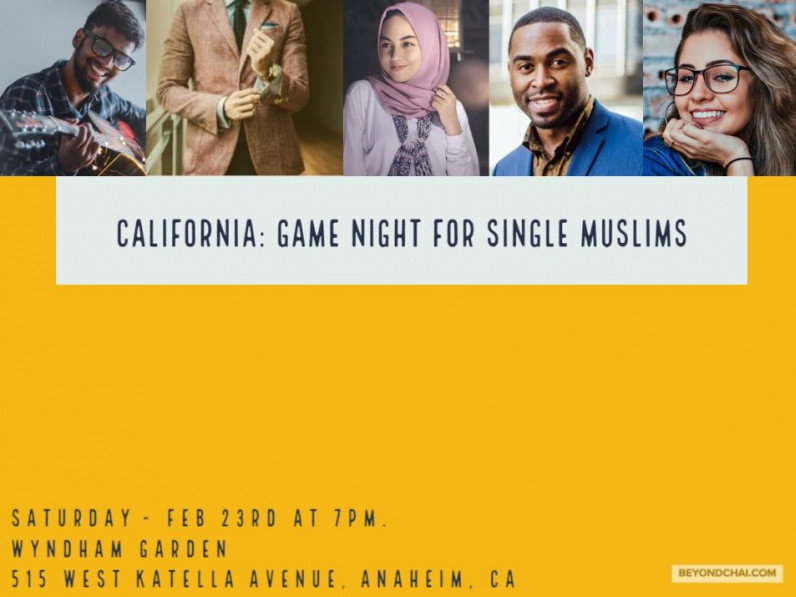 Look Beyond What You See Game Night For Single Muslims
Speed dating is broken so BeyondChai created an experience like no other. Meet new people and make authentic connections in a relaxed environment orchestrated for your comfort. The magic happens with a simple smile and a "hello".
Join us for an exciting evening full of laughter, fun, and trendy eats from 7:00 to 10:00 PM on Saturday, February 23, 2019 in California.
We have carefully planned the event to create an immersive experience, illuminating new possibilities, and evoking conversations without feeling the awkwardness.
The event will start at 7:00 PM sharp and Hor d'oeuvre will be served.
Location: Wyndham Garden Anaheim – 515 West Katella Avenue, Anaheim, CA 92802
Buy your ticket by February 9th to receive an early bird discount. Our previous events have sold out well before the event date so do not miss this opportunity!
SUCCESS STORIES
Here is what past attendees had to say about our game night experience:
"I was expecting this to be like other Muslim Events, but the staff and the environment made this such an enjoyable evening."
"Fun environment and great food! I would attend this event in the future!"
"The staff really made it a point to get people talking and engaged and I appreciated that"
See you there!
-Game Night Staff