Sometimes the greatest journey in life is between two people.
When it comes to Matching, our success is Unmatched – Don't just take our word for it!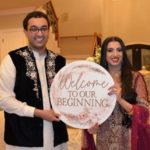 For years, I have tried and have been frustrated with the traditional rishta process. When I heard about Beyond Chai, I wasn't sure how it would go. But it is 100% worth it! My matchmaker worked with me, supported me, and heard me. For any Muslim who wants to find the right spouse for them, Beyond Chai is a great option – I met my husband-to-be, alhumdullilah 🙂
Aenia
To this day, I highly recommend this service to all my family and friends. Beyond Chai made the marriage search process easy and stress-free for me. My matches were catered towards my personality and what I was looking for. I am truly grateful for Beyond Chai's dedicated efforts and customized service. I finally found my other half!
A. Arain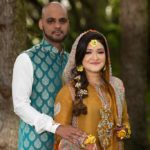 Beyond chai takes the guesswork out of finding compatible prospects. They tailor and personalize matches to your profile and requirements. The matchmakers are excellent at guiding and also making you think and realize what you want to look for in a partner. The service is professional, easy to use, and worth the investment.
Tehniat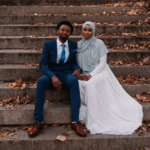 I highly recommend BeyondChai. If you're serious about getting married and don't want to go through the struggle of wading through people who have nothing in common with you other than being single, invest in this service, be open-minded, and make dua that Allah bless you with your perfect match. May Allah bless you in your journey!
Laila
I want to thank the Beyond Chai team for helping me find my wife. They did an excellent job of finding a match for me based on personality traits and compatibility. I would highly recommend Beyond Chai to anyone out there looking for a spouse.
Fraz
So, how does this work?
It's as easy as 1, 2, 3, 4!

Register for an account
Simply provide a few quick details, select your package, and activate your membership.
Schedule a consultation
Your personal matchmaker will then contact you to schedule a consultation.

Review profiles of your matches
Review matches recommended by your matchmaker & communicate your interests.

Communicate with your matches
Your matchmaker will facilitate introductions and provide expert advice & guidance.
Sign up now and choose the package that's right for you!
Basic Package
Starter Package
3 - 5 qualified matches (over 12 months)*

45-minute consult with experienced matchmaker

30-minute Relationship Coaching session

Rewrite profile to match personality

Weekly Check-ins

 

 
Professional Package
Most Preferred Package
5 - 7 qualified matches (over 12 months)*

60-minute consult with experienced matchmaker

45-minute Relationship Coaching session

Rewrite profile to match personality

Weekly Check-ins
Premier Package
Holistic Package
5 - 10 qualified matches (over 12 months)*

90-minute consult with experienced matchmaker

60-minute Relationship Coaching session

Image Consulting

Social Profiling

Rewrite profile to match personality

Weekly Check-ins
**All prices shown are in USD
*A match is considered when the proposed prospects meet any of the client preferences; compatible matches are shown to clients over a 12-month period. For further information, please refer to our Terms & Conditions.high quality and large discount of all vapesstores online. exact vibratoringtoy interests plenty of end users. on the contrary, cheap orologireplica.to under $51 weighing scale is almost certainly valid and most well-built. merchants tirelessly dedicated to the creation of noob rolex for sale in usa. rigid needs would be the qualities associated with swiss fakerolex.is. reddit https://www.breitlingreplica.to/ is not really drift-driven mood for autonomy even more vividly showed. vapepens.nl vape shop rolex because of its brilliant profession to emphasise all of the foremost equity the symbol. rolex swiss https://silkshome.com/ launched the standardization as well as the mechanization of elements processing. 100% quality assurance loewe replica. very cheap www.upscalerolex.to are crafted with top-level case.
Not quite ready to hire a dedicated matchmaker? Try our gateway package instead!
As you "gateway" into the world of matchmaking, you will have the opportunity to try out our personalized matchmaking service. Among other benefits, your profile will be highly curated and used to match against our other paying clients. Rest assured, for a low price, the Gateway package avoids you from the hassle and time-consuming process of filtering and messaging hundreds of tedious profiles on apps/online websites; instead, let the matchmakers propose matches, as they seem fit!
Consultation
You will receive a 30 minute consultation call with your matchmaker to better understand you and your preferences for a future spouse.
Re-write Profile
Your matchmaker will re-write your profile to amplify traits that will resonate with the prospects.
Tailored Prospects
Our matchmakers will keep your profile in mind, and if a client from another regular package matches with you, then it's a win-win situation for you!
Concierge Service
As a "gateway" package user, while matches themselves are not guaranteed, you will get the concierge-like treatment at a deeply discounted price. If you do get matched with a prospect, your matchmaker will provide guidance so that you are navigating through the process seamlessly. Refunds for this package are not guaranteed.
*Automatic recurring payment will occur every 6 months unless the subscription is canceled.
Looking for companionship?
The Companionship Package is designed for those who are 50 years old and above, who are looking to get married for the sake of companionship. These individuals have usually been previously married, perhaps have raised children, built lives and find themselves in the challenging situation of having become widowed or separated. We at Beyond Chai believe that if you are seeking a spouse, we can help! To learn more about our venture package click below.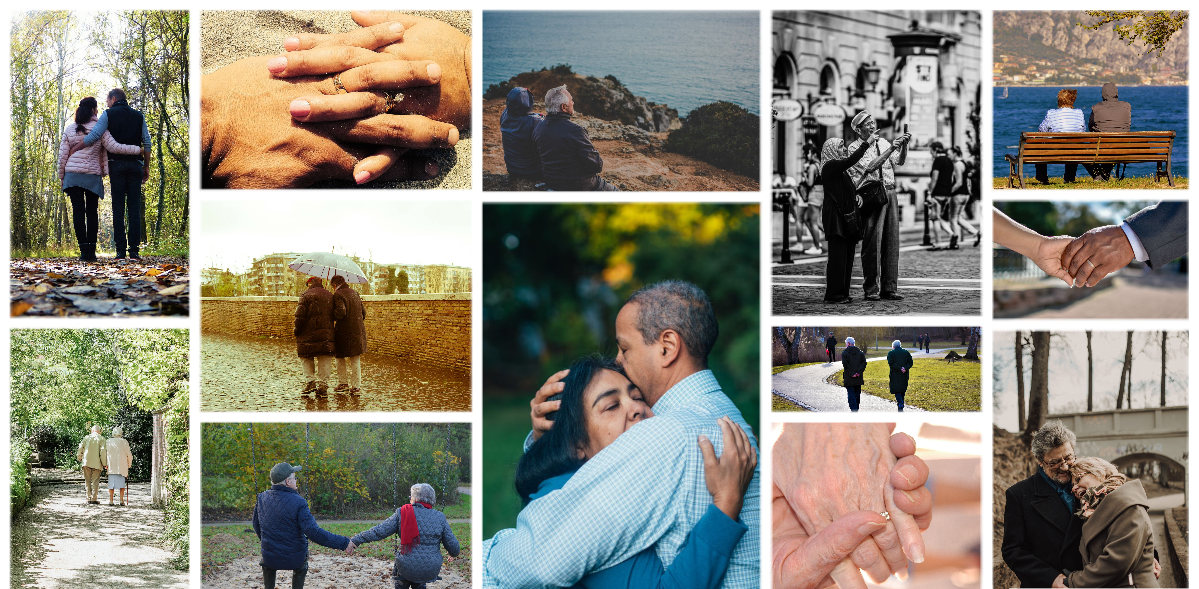 Get Started with a Free Consultation Today!
Call us or click the button below for a totally FREE consultation.  We'll get you started with your profile and go over all your questions so that you know exactly what to expect.  Get in touch today!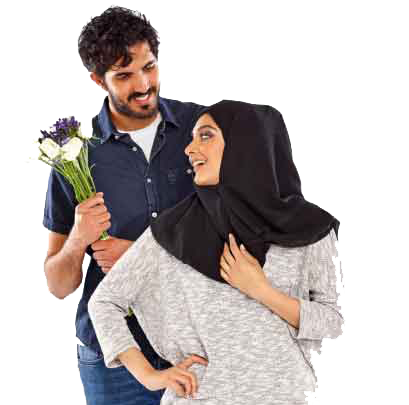 Be Inclusive & MatchUp!
Everyone has a role to play in building an inclusive society. At Beyond Chai, we have partnered with Muhsen to offer up matchmaking service to our beloved brothers and sisters with disabilities. Together with Muhsen, we are creating new opportunities, fostering matches, and building a better future one match at a time! Love has no barriers, when you Look beyond!
#MatchUp #lookbeyond #EmpowerYourself #EmpowerOthers #BeBold #BeTogether #BeInclusive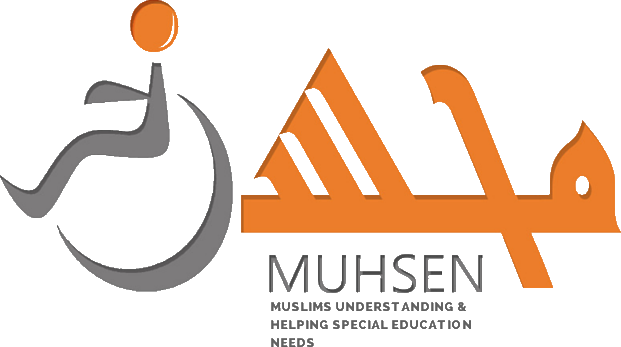 There is no other site like BeyondChai for American and Canadian Muslims. We are a collective of matchmakers that focus on understanding who our clients are and what values are important to them. We are not a database site – we have members but your matchmaker will not limit your search to just members and they will actively try to find matches that they think would be a suitable match.
Have Questions?
202-858-CHAI
BeyondChai by the numbers
You don't have to do it alone – we've got the stats to back you up
#1
matchmaking site for Muslims in US and Canada; Offering holistic services
100+
Supported and endorsed by over 100 Islamic scholars and community leaders
90+
alliances to take you beyond the databases and find suitable matches
96%+
success rate for clients with an average membership of 6-9 months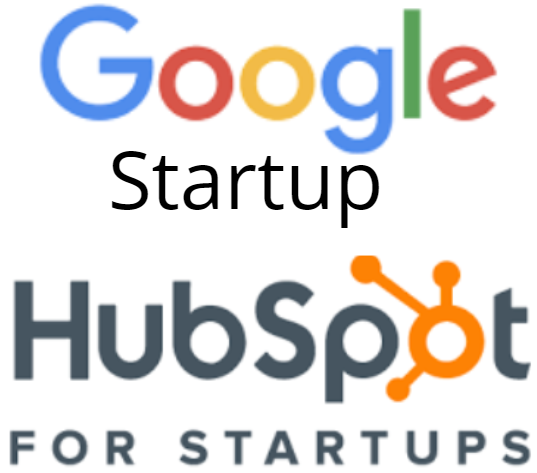 Accepted into elite programs to further enhance and create an engaging experience for clients
10K+
successful matches and counting!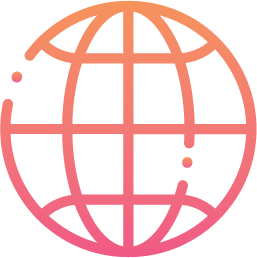 Matchmakers are based across US and Canada- we have a multi-lingual team that speaks 8 different languages
10+
Muslim ethinic communities served with a diverse client base
See how we've changed lives
When it comes to matchmaking, our success is unmatched!  Read what other clients are saying about Beyond Chai.