Relationship Coaching – Is it for you?
Spousal search is a rollercoaster ride
The spousal search journey is similar to a high thrilled rollercoaster ride. There are many ups and downs. The process in itself can be daunting, overwhelming and exhausting;
Numerous studies show that intimate relationships, such as marriages, are the single most important source of life satisfaction. Although most couples enter these relationships with the best of intentions, many break up or stay together but languish. Yet some do stay happily married and thrive. What is their secret?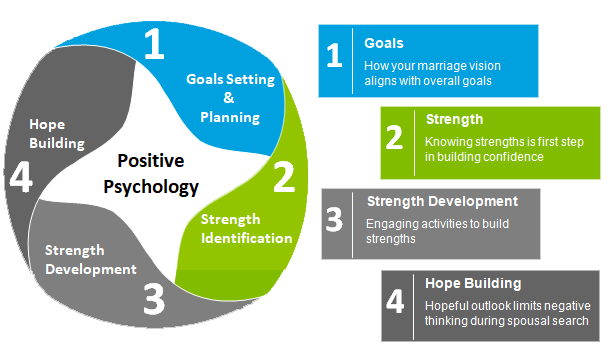 Journey starts with you
The journey starts with exploring who you are and your core strengths even before you start swiping left and right!
The key to successful marriage is making sure that you and your spouse are aligned on goals and values.
Initiating positive emotions & building strengths

Our certified Relationship Coaches will employ Positive Psychology to identify and build on the client's strengths and seek to engender hope and happiness during matching process.
The coaches will initiate positive emotions to broaden thinking and enable to connect more closely with others. It's important to have upbeat outlook during the relationship building process, as it enables you to see the big picture and avoid getting hung up on small annoyances. This wide-angle view often brings to light new possibilities and offers solutions to what you may perceive as difficult problem, positioning you to better handle adversity in relationship and others parts of life.
If you constantly have the negative self-talk of, "I'm fat" or "I'm a terrible person" or "I have problems," you're probably not going to choose the best partner for a healthy relationship; or, it may keep you from marriage or from trying to meet someone new. Or, it may place you in a compromised power position in that relationship, where you let someone walk all over you, take advantage of you, or potentially abuse you to a degree (whether physically or emotionally).
Many of us have a wonderful, romantic, vision of the life partnership we want; the reality is anything meaningful in life requires effort, commitment, and investment! The good news is that you CAN live your vision, the challenge is that the effort must come from YOU.
Are you ready to devote the time and the strength to making a real change? If the answer is yes, then relationship coaching is your next investment in yourself.
To get started, select from one of the 3 packages.
Mate Coaching
The package entails an hour long coaching sessions per month, with a written evaluation of each coaching session. Over the course of your membership, our coaches will work with you to help you be successful in your pursuit for marriage and maintaining relationships. The coaches will help you learn new skills, align personal and marriage goals, discern between what you need vs. what you want, help you identify your core strengths and values that you will be able to offer to your spouse. This package will be offered at $99.95 per month.
---
Masala Coaching
Similar to Mate Coaching, this package is a two one hour coaching sessions, a written evaluation, 2 interactive assignments to better assess your strengths with a detailed evaluation. The cost of this package is $159.95 per month. This is a 6 month subscription with option to cancel anytime.
---
Maharaja Coaching
This package is designed for clients t hat are committed to live their full potential. The coaches will empower you and help you excel in your lives. This is a 4 one hour coaching sessions, a weekly evaluation, and unlimited email questions for your coach. Three personality and strengths test with notated evaluations. The cost of this package is $259.95 per month. This is a 12 month subscription with option to cancel anytime.
* Coaches have limited schedules and spots for each package and are available on first subscription basis. If you would like to have coaching and we are full we will place you on a waiting list.